He still is. Latest collaboration with diamond is proof
Kiliumana wakati alitandika one of his Lanye's in public
Mopao Mokonzi Maximum is a shadow of his former self …
I particularly miss his top lady dancer , "Maman Ministre" Fifi Miss Yolou …
.

.
.
She now runs her own restaurant in Paris …
The lady was fully loaded …
Those were the days when Kofi was the son of Olomide.
For me , it was the remarkable Lead Dancer , "Maman Ministre" Fifi Miss Yolou …
That Lady was Fire on the stage …

.


.

Sir ,
As a life long "Koffi-fille" , I respectfully beg to differ …
The internal rot of Quarter Latin International began immediately after the Kenyan " ULTIMATUM" Tour and performances at Safari Park Hotel , Nairobi.
.
Simmering tensions of mistreatment , poor personnel administration , sexual abuse of female Dancers led to a mass departure of almost half the band and solo careers …
.
Sam Ilo Tshintu , Willy Bula Mazigi and Suzuki Luzubu 4x4 formed "Academia".
Lead Dancer "Maman Ministre" Fifi Miss Yolou left for motherhood and a Restaurant business in Paris.
Dancers Rosette Dziambi Kamono , Rita Dembo , Jackie Bebeto (RIP) , Nono Diamante , Chegue Mettiol , Bibisia Mfwengi and Cuisse de Poulet all followed at various times …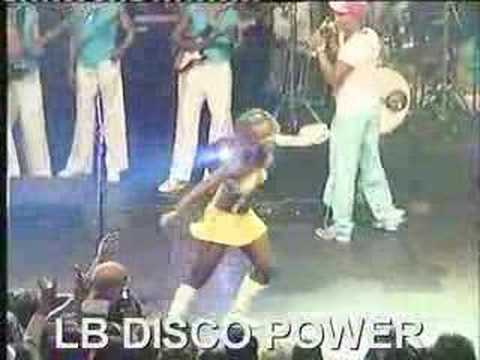 .
No band can survive such an exodus.
.
The final nail in his professional coffin was bringing in his current , very jealous lover , Cindy Le Couer who has also ruined his marriage.
She was the cause of the famous altercation at JKIA when he assaulted one of his female Dancers…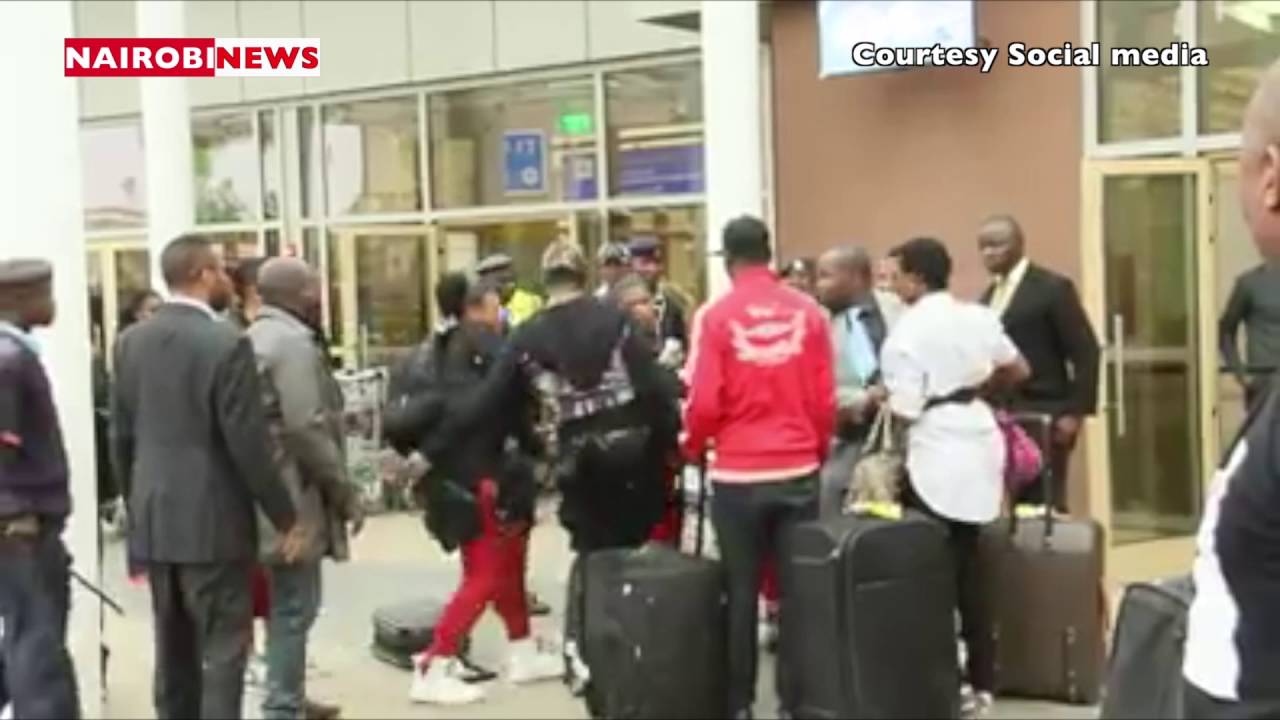 .
Mopao Mokonzi Maximum is in serious decline …
The likes of Suzuki and those other guys who left the group returned after some time. His saving grace was the group he recruited immediately after the exodus that had notable talents like Fally Ipupa.
Koffi has 3 major character flaws …
He is a very arrogant , selfish and insecure fellow …
In comparison to Franco of TPOK Jazz or Nyoka Longo of Zaiko Langa Langa , he loves to be the center of attraction and does not entertain artistic freedom in the band …
.
He is also a serial abuser of his female Musicians and Dancers…
.
The exodus of singers Deesse Mukangi and Scola Miel "Nzawissa" to L'Orch Anti Choc of Bozi Boziana , Dancers Mireille Konde , Jacky Bebeto (RIP) , Florian Mangenda , Nono Diamante and Rita Dembo to Zaiko Langa Langa are proof of this …
.
Although Suzuki Luzubu 4x4 was enticed to return from Academia , he does not appear too comfortable …
.
Fally Ipupa "De Caprio" , Prince Montana Kamenga , Atalaku's Dolce Parabolic Somono, Bebe Kerozene , Apocalypse Thierry Henry , Brigade Rwinga Sarbati and the only female "Atalakwete" , Segolene Royale , are all gone …
.
Atalakwete Segolene Royale:

.
Same with Guitarists Binda Bass "Mwana Mundele" , Beniko "Zero Faute" and Lebou Kabuya "Mwana Center Ville" …
.
Not good at all …
True the man is arrogant and full of himself. He thinks of himself as some kind of a god
From the days when Mopao Mokonzi Maximum could really sing …
Papa Bonheur ( Father of Great Happiness ) , Papa Biscuit , Papa Fololo , Papa Mukulukulu …
.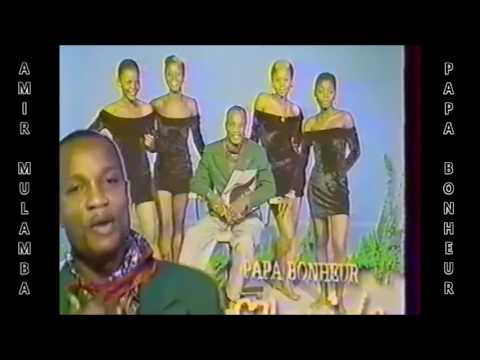 .
I first met him at Safari Park Hotel at a live Concert during his "Ultimatum" Tour …
.

The more observant among you might see Dr. Rexx among those getting an autographed copy of the CD …!!
Hehehe mopao aliona tako akapea yeye ball direct.Sadly there was some kind of a love triangle between Mopao Fifi and some other girl dancer who commited suicide.
Waa fond memories Omundu Omulosi.Used to blast this song Saturday evenings on my Mtwapa Apartment balcony nikivuta weed na kukunywa JW red label na maji.Malaya walikua wanaishi upstairs wakiskia ngoma wanashuka down stairs kukuja kujipodoa kwa enigma wakiskiza ngoma
Is Jackie bebeto the dancer who commited suicide?
Ageing like a good wine …
I feel Koffi is reinventing himself well, doing collabos with much younger top musicians who introduce him to a younger demographic of fans like his recent one with Diamond and some lady in DRC. But I think Fally ndie babayao in the industry now.