Kwanini hawana IFV. And why do they assume they'll be standing in the Middle of the road. How hard is it to comb the bushes next to the road on foot with foot patrols? I don't think alshabaab are superior, kdf is just no adapting their tactics.
Foot patrols ni mhimu kuliko kuzunguka na magari kila mahali. Also Kenya should use anti-personell mines. The anti mine treaty only bans the use of mines against other countries not against terrorists
Damn… …siwezi penda kuwa soldier bana
Wana faa ku survey area na thermal drones… something that will detect human presence through heat they produce.
Even without thermal drones, they need to adopt military tactics to meet the threat. Obviously alshabaab are not standing in the middle of the road, they are hiding in the bushes. Foot patrols are more dangerous but that's where the enemy is. They (alshabaab) are not driving around in large vehicles, they are walking on foot. Another suggestion would be to burn all vegetation close to the roads, then mount foot patrols, they are slow, more resource consuming, more dangerous, but they are also more effective. kubeba kdf ishirini kwa lorry moja ni kama kuwapeana kwa adui.
Instead, focus on meeting them where they are. They also need to seriously consider leaving the anti-mine treaty or simply deploy mines to meet the aggressor who is not protected by the geneva convention. Huwa nashtuka sana nikiskia walivamia base. Yani they walk up to a gate of a military camp, when a small mine could have slowed them down.
It's much simpler than this. Solution tu ni kuweka barabara ya lami ndio ikichimbuliwa you can easily see kwenye wameplant IED. Ukisema mtasweep bushes mtasweep mara ngapi? Mnasweep wanahepa, mkienda wanarudi. Iyo story ya clearing bushes near the road that is a good idea but hizi IED some self detonate bila remote.
Are you retarded yourself, foot patrols are not limited to short distances. You can have reconnaissance units sweeping the ground with regular resupplies in small bases throughout the jungle near known nodes of attack.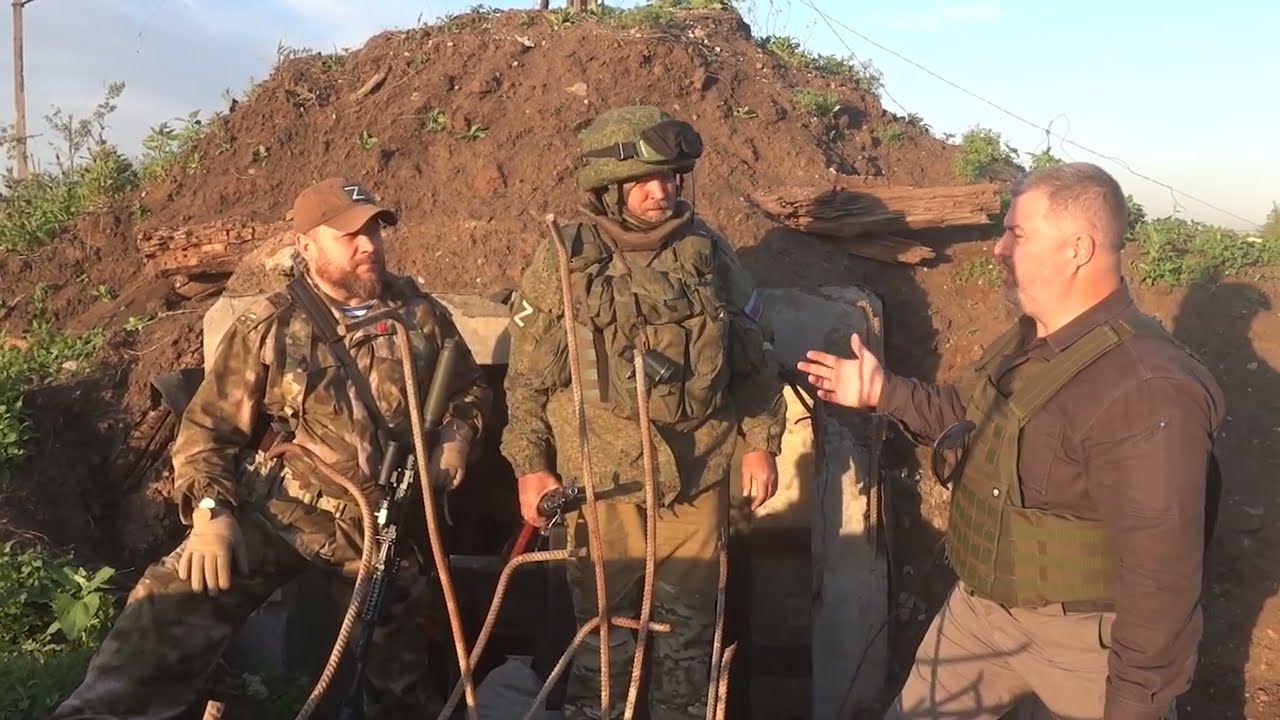 Expect a resurgence of isis and islamist jihadists now that yuess and its allies are facing unsolvable problems from putin. The tried and tested methods of yester years so that fear can spread. And then they capitalise militarily.
Our military equipment is shiet. It is easy to deal with al shabab. Invest! We need better guns better equipment. Reduce other departments funds and invest in security. What is recce squad doing? We need drones and many military equipment. I mean what is our intelligence doing? Vehicles are big and noticeable, and we have been unable to overcome them. We are going to a religion war here. The population needs to be addressed. Islamists use every excuse for war. We need to be prepared. Kindiki is lying about militants. What are we doing?! RIP to the guys we have lost truly sad. Ruto should step down
We don't need better guns. Alshabaab are not armed with nukes. They're just people with guns and explosives. What we need is better strategy . A gun is a gun as long as it can shoot straight. We need better strategies. It's high time we stop trying to use conventional strategies to fight them.
For example, since they're not an army controlling any territory, they're obviously moving within the territory.
Hunting them on the ground is more time consuming but more effective. It has to be a slow and steady program of beating the bushes and getting them out of those bushes.
Karao ata wakuwe elfu moja na wako base haitasaidia. The only solution is to go deep inside the bush in small teams for months if needed to hunt them and wait for them there. Na juu nchi ni yetu na hatuharakishwi, suoni shidaya kufanya permanent hunting ndani ya hizo misitu for the next 1000 years. All that is needed is regular resupply and rotation of those living in the bushes to wait and hunt them when they show up
I doubt that those people have travelled for hundreds of kilometers from somalia to come cause chaos in kenya. They must be locals. That said all those areas they are operating in there are locals, nyumba kumi, chiefs etc and those thugs must be known and info should be passed to the authorities. The dci should send their people to the ground to smoke out the terrorists huko lamu instead of spending their time harassing Pauline Njoroge and watu ya maandamano ya high cost of unga.
Fucking Somali dogs, we should purge them back to their shithole except their women
Agreed. Very careless movement by Kenyan forces. First of all they should only move in areas they have surveyed and are under surveillance. They can put motion activated thermal cameras inside bushes in discrete areas, and monitor them live. Technology is available nowadays and it's not pricey.
Wah. This is scary. That they were basically there waiting to blow up someone.
The Driver Nissan of the Nissan that passed before the Cruiser was blown up must be one lucky fella.
As someone said above the locals must definitely know something…
Also if the explosives are remote activated si wanaweza tumia frequency jammers? Not sure if thats even an option
Solution ni troops watumie tanks pekee
Government needs to invest in better tech in the hunt against terrorists.NIS is sleeping on the job obviously.The forces in the bush are often sent in blind resulting to huge casualties. Am sure the full extent of the problem is yet to be known by kenyans as the government goes a long way to downplay the issue
Have we asked ourselves why there is suddenly a resurgence of terror attacks?