Yocheved Lifshitz, the 8 year old shosh that was released by Hamas has dealt the Israeli propaganda machine a huge body blow, not only did the shosh criticize her government's response and wastage of money on a "useless" wall but she also seemed to exhibit some Stockholm Sysndrome when she recounted her treatment under Hamas.
"They provided us with everything we needed and were afraid of diseases spreading," she added. "They were also very friendly and shared their food with us."
`
Elderly Israeli
Yocheved Lifshitz turns around, shakes the hand of a Palestinian Qassam
Brigades soldier and says "Shalom" as she is
transferred to the Red Cross. The resistance are keeping their promise
to safely return home all detained noncombtants, as conditions allow.
pic.twitter.com/lAwfOWoQzG

—
Ali Abunimah is now on bluesky (@AliAbunimah) October
23, 2023
`
`
"They
gave us pitta bread, hard cheese, some low fat cream cheese, and
cucumber and that was our food for the entire day."


Freed Hamas hostage Yocheved Lifshitz recounts her experience
saying "there were people there who took care of all the
needs."

https://t.co/ViphYGDoVz
pic.twitter.com/FNxgBznX0F

—
Sky News (@SkyNews) October
24, 2023
`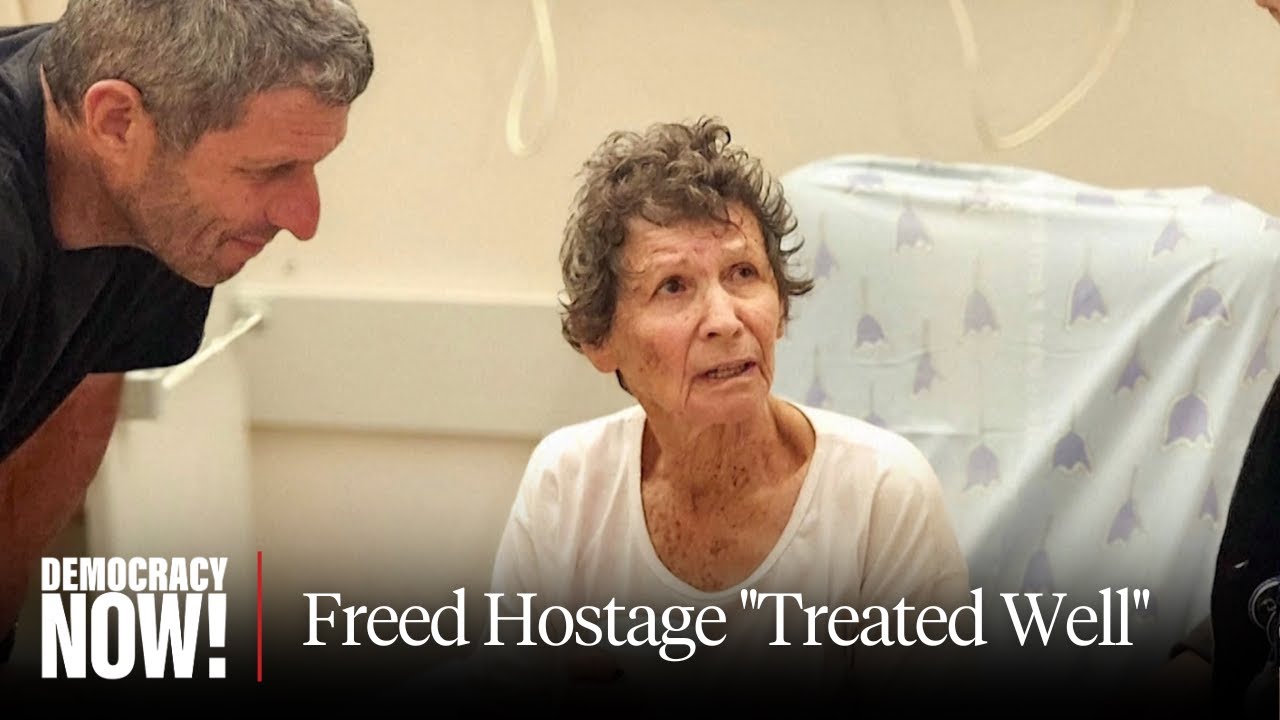 Propagandists wa Israel hawakufurahishwa na interview ya shosh, they are describing it as a PR own goal.
https://www.timesofisrael.com/freed-hamas-hostage-recounts-ordeal-slams-israeli-failures-speaks-well-of-captors/
`
Journalist at
most-read Israeli news site upset that a 85-year-old hostage released by
Hamas did not invent lies about them cutting off the heads of 40 babies
(styled "hasbara") but instead recounted to the media that she and her
fellow hostages ate the same food as their captors https://t.co/x2fiPzw5V5

—
David Sheen (@davidsheen) October
24, 2023
`